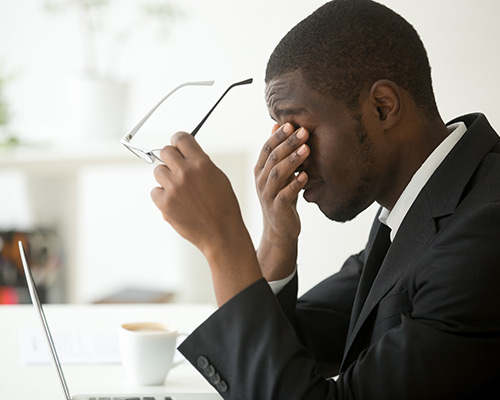 Also referred to as digital eye strain, computer vision syndrome is a result of extensive computer use, including smart phones, tablets and e-readers. Symptoms can include headaches, dry eye, neck/shoulder pain, blurry vision and eyestrain.
According to the American Optometric Association, these symptoms may be caused by:
Poor lighting
Glare on a digital screen
Improper viewing distance
Poor seating posture
Uncorrected vision problems
Your optometrist can test you for computer vision syndrome, and will provide treatment options, which may include specialized lens designs.