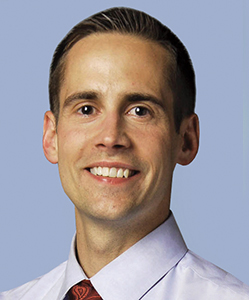 Dr. Benner began his practice of optometry in 2008 after receiving his Doctor of Optometry degree from the Nova Southeastern University College of Optometry in Florida. Dr. Benner is an honors graduate of UMass Amherst with a Bachelor of Science in microbiology. He is a member and former board member of the International Optometric Honor Society, Beta Sigma Kappa and is certified by the American Board of Optometry. Dr. Benner's clinical rotations included glaucoma diagnosis and management at Nova Southeastern Glaucoma Clinic as well as rotations in primary care/low vision, contact lenses and strabismus/amblyopia. He also completed training at Lake Mary Eye Care and the Ft. Lauderdale Eye Institute. Dr. Benner received the Millroy Optometric Scholarship Award for excellence in primary care.
Originally from Friendship, Maine, Dr. Benner keeps his lobstering license current and enjoys golf, basketball, snowboarding, fishing, hunting and travel. He lives in the Greater Portland area with his wife and two daughters.
OFFICES: Dr. Benner sees patients in the Westgate area at 1440 Congress Street in Portland and at 7 Portland Farms Road in Scarborough.