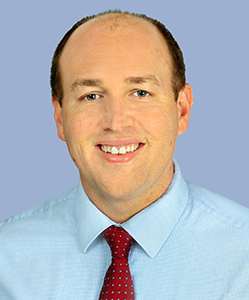 Dr. Kearins began practicing optometry in 2007 after receiving his Doctor of Optometry degree from the State University of New York (SUNY) College of Optometry. He received his Bachelor of Science in biology from Gettysburg College. Dr. Kearins completed an internship in pediatric optometry and vision therapy at SUNY, as well as an internship in ocular disease at East New York Diagnostic & Treatment Center. He is a member of the American Optometric Association, the College of Optometrists in Vision Development, the Optometric Extension Program Foundation, the International Optometric Honor Society, Beta Sigma Kappa, and is a past president of the Maine Optometric Association. He has been very active in the legislative healthcare arena, advocating both in Augusta and on Capitol Hill for improved access and quality of primary eye care for Maine citizens. In addition to primary eye care and the treatment of ocular disease, Dr. Kearins specializes in developmental optometry and binocular vision disorders.
When not in the office helping patients, he enjoys spending time with his family, baking, making "dad jokes" and playing modern board games. He resides in Cumberland Center, where he and his wife are raising their two children.
OFFICES: Dr. Kearins sees patients at 256 U.S. Route One in Falmouth.