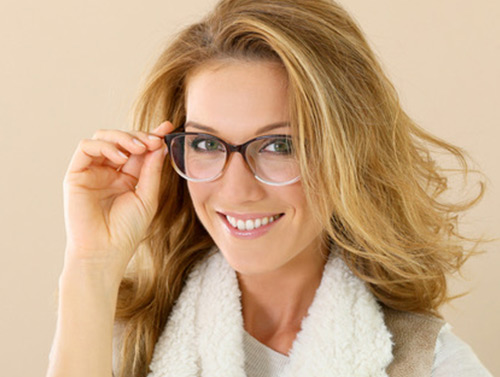 Not all eyeglasses are the same!
Our expert opticians can guide you in selecting the perfect frames for your face.
We can also help you make the right choice from the complex variety of lens options available today:
High-index, polycarbonate or plastic?
Progressive or bifocals?
Scratch-resistant Trivex lenses?
Anti-reflective coatings?
Ultraviolet protection?
Blue-light-blocking coatings?
Lenses that darken in sunlight (photochromic)?
Our friendly optical staff takes the time to ensure that your new eyewear fits and functions properly. We offer complimentary adjustments and minor repairs for the life of your eyewear.
Although not required in Maine, we support our opticians in obtaining their certification from the American Board of Opticianry and in the continuing education needed to maintain certification.
If you've ever had trouble adjusting to a new pair of eyeglasses, you know how frustrating that can be! Your Casco Bay EyeCare doctor will work closely with our opticians to find the best solution.
Casco Bay EyeCare offers high-quality eyewear and lens options for all budgets and lifestyles. Stop by, try on some new frames, and talk to our opticians about the best lenses for you!