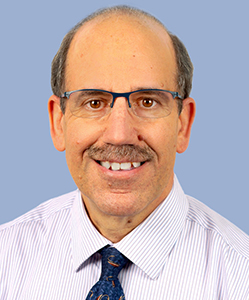 Dr. Anastasio has practiced optometry in Portland since beginning his practice in 1987 with Dr. Timothy Tolford. From 1989 through 1994, in addition to his private practice, he was a staff optometrist at Martin's Point Health Care. Dr. Anastasio graduated from Boston University with a Bachelor of Arts. He received his Doctor of Optometry degree from the New England College of Optometry, where he was a member of the International Optometric Honor Society, Beta Sigma Kappa. Dr. Anastasio has served as a preceptor for the UNE College of Osteopathic Medicine and a number of optometric colleges and is currently an adjunct professor in the UNE Physician Assistant Program. He is a past member of the Maine Optometric Association (MOA) Board of Directors, a member of the American Optometric Association and a past president of the Maine Vision Service Plan.
A native of Rumford, Maine, he lives in Scarborough. Dr. Anastasio and his wife enjoy staying fit and active while exploring the great state of Maine and beyond.
OFFICES: Dr. Anastasio sees patients in the Westgate area at 1440 Congress Street in Portland and at 7 Portland Farms Road in Scarborough.