At Casco Bay EyeCare, we are always looking for the best way to improve vision and quality of life for each of our patients.
By Dr. Timothy A. Kearins, OD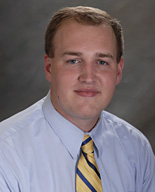 One of our patients is an avid shooter who was looking for assistance with an eyeglasses prescription geared to shooting. His son emailed us asking if any doctors would deal with this sensitive issue with his father, and Rebecca Darling, our group administrator, thought of me because of all the outdoor time I spend fishing, hunting and shooting. I wrote a personal email to our patient's father explaining the experience I've had shooting since I was 12 years old.
His father came in a few weeks later and brought in a wooden silhouette traced from the outline of his own gun, which he had cut out of a piece of wood using a jigsaw. The point was to simulate his shooting experience.
First, I evaluated the patient's ocular health and determined his correct spectacle prescription. Then, I put on a trial frame–a simulation pair of eyeglasses–and had him look down the sight of his "gun" to see how things lined up. In addition, he was able to stand up and aim at the wall across the room doing this. I also put on a reading trial frame tailored to arm's length (rather than a normal reading distance) so that his sight on the gun barrel would be clear. I explained how to use progressive lenses for maximum accuracy while target shooting.
To improve contrast and give him an edge, I also recommended a yellow tint for his glasses. And lastly, I recommended a stronger lens material for safety (polycarbonate, which is almost bullet-proof) for peace of mind against debris, gunpowder, backfires, etc. He was extremely happy, and felt very at ease talking to a fellow outdoorsman about the visual challenges during outdoor activities that are hard to understand, unless you've actually experienced them.